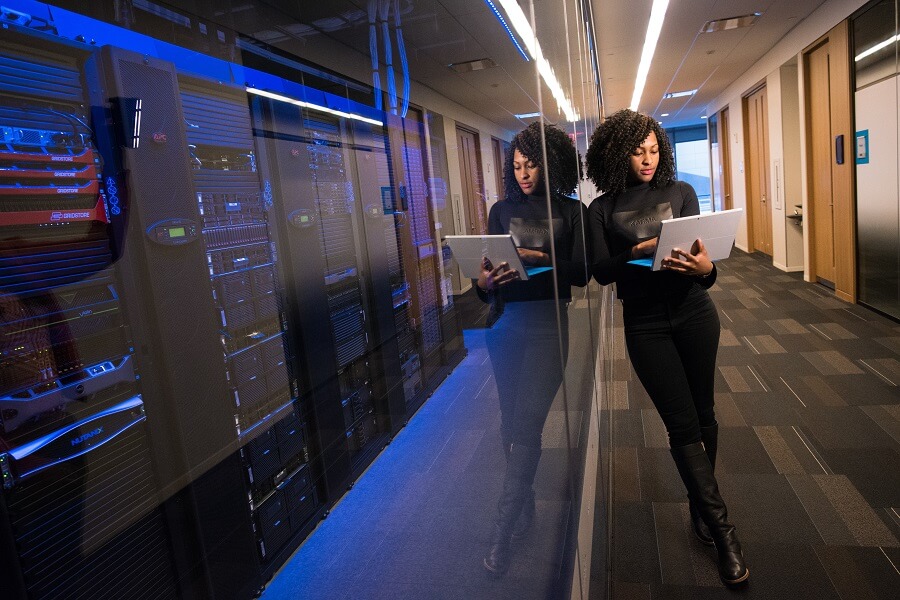 Backing up your server
There are some things but as important as a good backup strategy for your servers. However, this is a lengthy process to manage manually, the software we provide from MijnBackupPartner.nl allows you to automate this, secure it, and handle it faster. Let's cover all the benefits of backing up your server in this blog post.
A good backup strategy can make a lot of difference in everyday business life. Not only can you always fall back on a backup for occasional or minor human errors. But also for attacks by ransomware and other malicious software. This is because a backup at MijnBackupPartner.nl is stored in a different location. So not only in the Netherlands but all over the world, storage media can be selected. It is then encrypted so that it is only accessible by people with a password and two factor authentication.
Encryption and security strategy of the backup
Encryption and security of a server backup is extremely important, not only your company data can be in here of course, but also your clients' data and files. When this is no longer accessible due to data loss or overwriting a wrong update it can mean disaster and even the end of companies. That is why it is so important to not only have this set up properly for once, but also to update it with a regular schedule.
The software of MijnBackupPartner.nl that makes this possible not only takes care of the initial backup, but also for the regular updates that are necessary with constant changes in data. On an average day, of course, several pages can be worked on for a website, dozens of excel sheets edited and created and so on. If you take a manual weekly backup and write it away to a local storage facility. Then this is not only not secure enough since the data is still on a reachable storage medium. But also not enough for, say, a new project that has just been worked on for a week.
To save valuable work time and reassure customers, it is therefore important that a regular backup is made and stored in a secure alternative location.
The encryption that takes place for safe storage of data is based on Military AES-256 encryption. And the connection to the backup location is also secured with a TLS encryption or SSL certificate. This ensures that data cannot be read by users on the same connection.
Fast connection for uploading data
Sending an entire server can be a daunting task when sent over a local internet connection. With a server backup this will be less of an issue due to a direct internet connection through the data center. However, it is still important that a backup can be made quickly. That is why MijnBackupPartner.nl's backup software compresses all data to save space on the internet connection. These compressed files are then split into many small blocks or clusters of data that can be sent faster than 1 large cluster of data. The same thing you see for example with sending data via FTP.
Suitable for any server software Windows IIS, Apache and Ubuntu
Server software can of course differ from one project to another. Also, certain projects may require a Linux server, or a Windows IIS server. The backup software from MijnBackupPartner.nl can be installed on any operating system and provide backups. The client software can then be installed on the main server, and also include virtual servers with Hyper-V, for example, in the backup. Or the entire main server. This of course brings a lot of advantages in that for each platform there is a possibility to arrange the backup.
It is easy to create a backup of virtual machines that can be managed individually or completely. For example, for each project and each server an individual backup can be made that is manageable in multiple ways and systems.
Exchange mail server backup
With our backup software, you can also make backups of Exchange servers that manage mail and work environments. This is obviously essential for storing data that is used every day for customer contact, managing work environments and logging into important systems.
Backup for database servers
Databases are at the heart of many websites and systems, storing customer data, the latest changes to a website, or complex calculations. This is of course one of the most important things that need to be stored. These servers are usually set up for Microsoft SQL, MySQL, Oracle databases or MongDB. All these databases are supported and stored in a secure location.
Retention of a backup is just as important as making the backup itself. This is fully automated and maintained by our backup software. It is possible to go back 120 days in the backup at all times. This means that even historical data can be restored after a period of 120 days. This makes it easier if you need to restore a file from a customer who has been inactive for a few months.
Available space for backups
We offer two options in our two packages for server backups. The difference between these two packages is mainly the available disk space that can be used. The first package has a disk space of 1000 gigabytes and the second package has 2000 gigabytes. This makes it possible to store a lot of data for a clear and low price. With the first package it is possible to set this up for 1 server. With the second package there is no limit to the number of servers that can be stored in the backup.
For minimal costs you can set up and automate your entire backup strategy using MijnBackupPartner.nl backup software. If you have any questions, do not hesitate to contact us via the online chat or the ticket system.