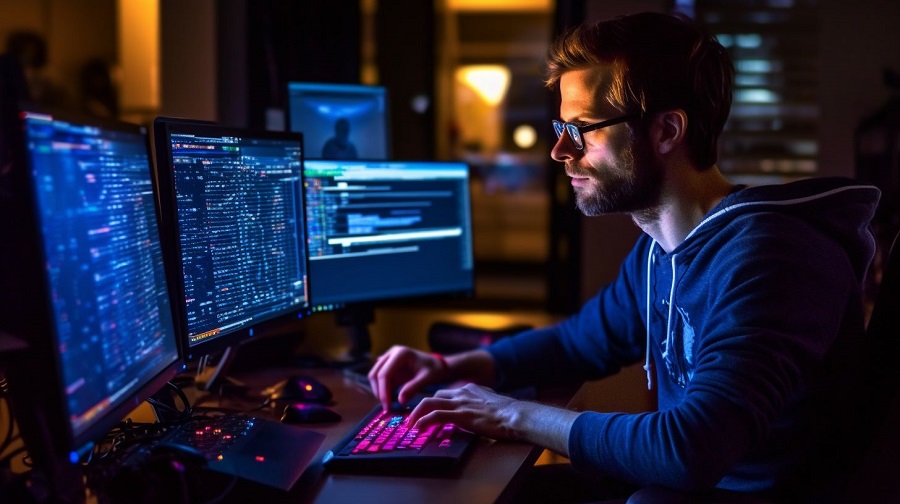 Cloud Backup Synology
The security of your data is crucial for both private as well as for business use of crucial importance. The loss of important files can lead to significant operational and financial consequences. A reliable backup strategy is essential to protect your data from catastrophes such as hardware failures, theft, fire or ransomware attacks. With MijnBackupPartner.nl you can back up your Synology NAS reliably and cost-effectively. So that you can use it with with peace of mind.


Secure and reliable backup

One of the main advantages of a Cloud Backup Synology service is the safe and reliable protection of your data. MijnBackupPartner.co.uk has implemented robust security measures implemented, such as end-to-end encryption, which ensures that your data is securely transferred and stored in the cloud. This ensures that your data is is protected from unauthorized access and data theft. This Encryption is done with military-grade AES-256 encryption.


Outsourced data storage and availability

With Cloud Backup Synology, your data is stored on remote servers Stored away from your physical location. This provides a significant advantage as your data is is protected from physical damage to your local storage devices, such as fire, Water damage or theft. In addition, off-site storage ensures that you can access your data at any time your data at any time, even if a problem occurs on your local system. local system occurs. You can simply log into our online web environment and access your data from anywhere. Multiple storage locations around the the world are selectable, so your data is safe even in the most unthinkable Situations are safe.


Automatic and regular backups


With Cloud Backup Synology and MijnBackupPartner.nl you can easily create automatic and regular backups with our locally installable software. installable software. This means that you do not have to spend time and effort for manual backups. You can easily set up a backup schedule, e.g. daily, weekly, or monthly, and the service will make sure that Your data is backed up automatically according to the schedule you set. After the After the backup is complete, you will automatically receive a confirmation email so that you don't have to worry about it anymore. so you don't have to stick around or manually verify that the backup has has run correctly.


Efficient incremental backups
MijnBackupPartner.nl uses incremental backup technology. backup technology, in which only the changed parts of the files are are synchronized with the cloud. This means that only the changes are uploaded, making the backup process faster and more efficient. In addition saves storage space in the cloud, as only the changed parts are stored. are stored. The upload is also compressed using intelligent technology, so that even with less than optimal internet connections, the upload of data is is fast.


Flexible storage options and scalability


With the backup solution from MijnBackupPartner.com you have the possibility to the possibility to choose different storage locations around the world. This allows to flexibly determine where your data is stored. The subscriptions are also easy to increase, if you need more storage space, you can easily easily switch to a subscription with higher storage capacity.


In the event of a data loss or system failure, a Cloud backup for Synology with MijnBackupPartner.com offers easy recovery of data. You can quickly and easily restore your data from the cloud on your Synology NAS or restore it to another location. This minimizes downtime and and helps you get back up and running quickly. The recovery can be done either via Web environment or restored via local software. The files can also be restored to a specific location, so you also have time to compare some files to compare some files without overwriting everything right away.


With our cloud backup for Synology NAS, you can have an inexpensive, secure storage space for all your data, save not only your business or personal data on 1 NAS. But also create a backup in the cloud so that your files are safe, no matter what. Sign up for your subscription now and start and start setting up your backup plan right away!