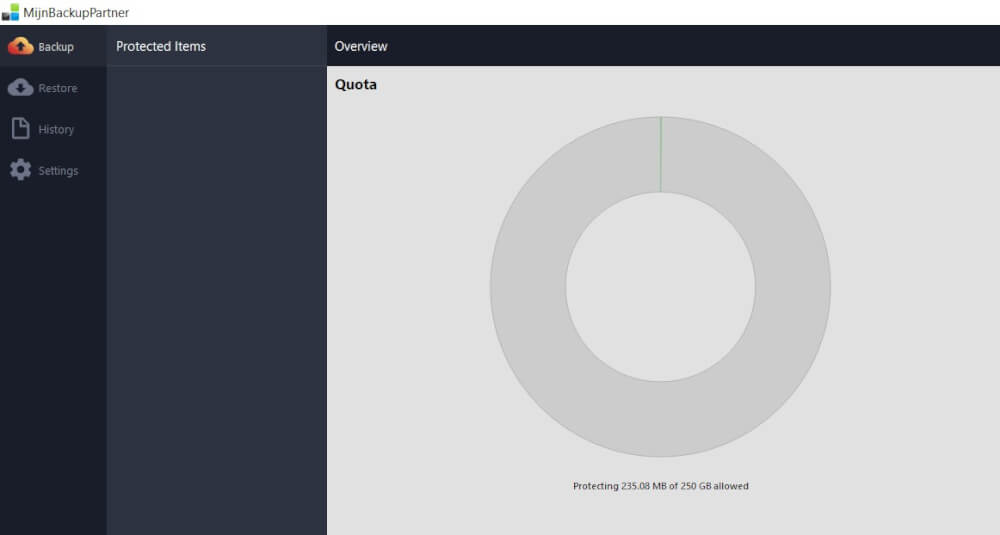 Creating a Windows 10 image backup
A backup of local files on each PC is not only wise, but also saves you from lost data. But restoring every file and setting in a Windows installation can be time consuming. That is why we at MijnBackupPartner.nl have the possibility to make a complete Image backup and save it on various media. This way you can go back to a complete previous Windows installation at any time.
Why create a full Image backup?
Creating a full image backup has many advantages. Why would you only backup individual files when you can backup your entire environment? Individual files, browser history, Windows settings and everything on your computer. Everything is included in the image backup. So even if you lose a laptop, or lose a computer for whatever reason, you can quickly pick up where you left off.
The benefits of an image backup
A complete image backup makes it possible to give employees who are always on the move between customers or locations the security of a safe working environment. When you travel for work with your laptop of course you run a lot more risk than an employee who has a fixed PC in the office. An accident is in a small corner. A laptop can be taken in the car and slip out of your hands. Forgotten or stolen on the train or in a café. Something can always happen to it.
An image backup of Windows 10 ensures that not only your data, but also your Windows installation, browser history and settings can be restored without delay. An image backup can easily be installed on a new PC or laptop at once. Without having to reinstall Windows first.
The disadvantages of backing up single files
In some situations it is easier to make backups from single files. This way you use less bandwidth and work can be done quickly for that one project. But what if you lose your entire laptop or work environment? Then Windows must first be installed and configured before the separate files can be restored. With a complete image backup you can install this directly on the new computer. With a clean Windows installation and configuration, you can easily lose a few hours to a working day of work. With an image backup for Windows 10 you can restore the image backup directly without first installing and configuring Windows. This saves a lot of time and can make the difference between a met deadline.
The software of MijnBackupPartner.nl
With our software from MijnBackupPartner.nl you can create a complete image backup in an easy, safe and fast way. This ensures that you can fall back on a backup of not only a few files at any time. But of the entire machine.
Security of the image backup
Backup security is just as important as the backup itself. If a backup is not securely stored then the backup you are relying on may not be available for restore. That is why the MijnBackupPartner.nl backup solution is versatile and safe to use. It starts with the login of the account within the software. Here strict password requirements are active and two factor authentication can also be put on it. This makes it possible to close the first layer of security as tightly as possible.
After this, the actual connection between the PC and the backup server is also encrypted with a TLS certificate, so no data can be read when something is sent on public WIFI locations. And the backup itself is encrypted with Military AES-256 encryption. So your backup is safely stored. Not just in one physical location, but in multiple locations around the world.
Faster than other solutions
With the smart software from MijnBackupPartner.nl we make sure that the image backup is not only done safely, but also in a fast way. Complete image backups can be quite time consuming in terms of space when you want to make a backup of them. Normally it will take days to upload them to the backup location. But with the smart splitting technology from MijnBackupPartner.nl we make sure that the data is not written in one block. But in many small packets. This way the transfer of data can be done safely and quickly without delay.
If you have any questions about what an image backup service can do for you, please contact us via the online chat. Or create a ticket to get in touch with us. We are happy to advise you on the right solution for you or your organization.